ONE Water
One leaky pipe is an inconvenience. A leaky city is a problem.
ONE Water is the first IoT water hydrant insert that monitors pressure, temperature, and vibration to help detect and prevent future water problems before they occur.
Buried Problems.
Leaky municipal water systems cost North American cities more than $3 Billion a year in lost revenue. That's in addition to unnecessary and preventable maintenance and repair costs.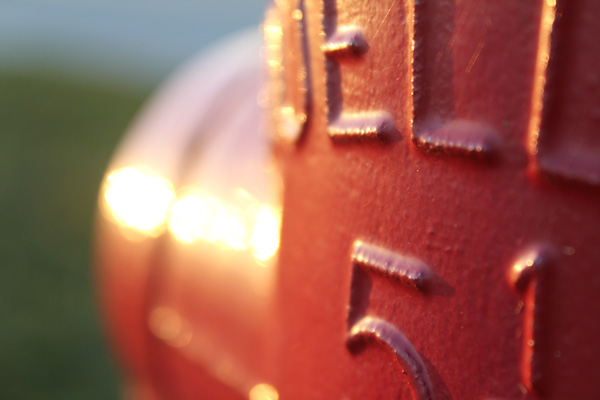 By installing the ONE Water solution, municipalities can detect leaks and fix them before the consequences have time to multiply into massive repair costs. Early detection minimizes the annual cost of damage from leaking or frozen pipes which can often lead to preventable road and property repair costs.
How ONE Water Works.
ONE Water is a fire hydrant insert that can be retrofitted into both new and existing infrastructure in order to remotely provide municipalities with useful insights into their city's water system.
Throughout any given year, a city's water system will have to deal with freezing water supplies, equipment-damaging high and low pressure transients, and leaking mains. The ONE Water solution will anticipate these damaging conditions and provide alerts in a timely fashion by using fire hydrants as windows into the underground water supply network.
1. Install ONE WATER inside your hydrant
ONE Water can be installed on water hydrants in as little as 30 minutes. Maintenance crews simply remove the hydrant bonnet and install ONE Water inside the hydrant.
2. Collect your data
ONE Water immediately starts collecting temperature, pressure, and vibrations to collectively illustrate the status of the water system.
3. Analyze your data
With ONE Platform you can immediately start collecting your data and monitoring your water system. Our sensors are optimized for quick and simple setup.
ONE Water comprises the following basic components:
An externally-mounted enclosure containing cellular GSM antenna, a battery recharge point and an optional auxiliary black-box data recorder.

An internally-mounted IP-67-rated stainless-steel data rod containing a temperature sensor and a pressure transducer, including externally mounted industrial batteries, rechargeable power source, and charging electronics.
Standard sensing configuration includes:
Leak Detection
(Accelerometer and Hydrophone)
Harsh-environment IP-rated chassis is robust enough to survive the harshest of industrial and mining environments
Ready to Connect?
Contact us.
info@terepac.com
or